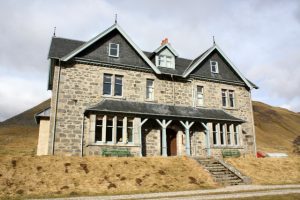 Whether it's dry dash or wet dash, we have it covered.
Traditional and polymer enhanced roughcast renders, machine and hand applied. 
Monocouche/Scratch renders: 
Generally one coat, ready mixed, cementitious, weather resistant, external decorative, through coloured renders, suitable for hand and machine application. Monocouche render finishes can be applied to almost all stable masonry substrates, we can provide a specification for application to new build and refurbishment projects. Monocouche renders are mineral based, being applied by hand or machine-spray applications once suitably dry the finish is achieved by scraping 2-3mm from the surface exposing the open matrix of the aggregate leaving a textured, crisp clean finish. We can also form additional details by introducing ashlar cuts/ lines, raised quoins, window head/ surrounds and plinth details. Being through coloured the render does not require painting thus reducing labour time, scaffold rental and reducing site costs both during the initial works and in years to follow.
Monocouche renders with Silicone:
Many manufacturers now use silicone waterproofers into their monocouche type renders offering higher water repellency aimed at coastal and exposed areas. These products are applied in the conventional manner and available in the same range of colours as the standard monocouche renders.
Thin Coat, Acrylic Renders: 
Often mesh reinforced, Multi layer render systems, which can be applied to external wall insulation (EWI) or Render Carrier Board substrates installed to timber or steel frame properties. The same system can also be applied to masonry substrates. The finishes available for these systems include acrylic or silicone smooth painted finish or 1.5mm-6mm acrylic, silicone or nano tech textured finishes.
Thin coat synthetic render systems, usually comprising an initial coat of render being applied to EWI, render carrier board or masonry substrate which then has an alkali resistant mesh cloth (reinforcement) layer embedded in.  A second pass of the render is then applied and finished to a smooth texture. Once dry a coat of tinted primer can be applied and a weather resistant decorative finish is then applied.

We are able to supply over 2000 decorative finish colours ranging from neutral whites and off whites through to vibrant colours. The finishes are available in a range of weather resistant properties including acrylic, silicone and Nano tech self-cleaning.  Contact us for a free quotation.